October - November 2023
In the Presence of Kālī

Fall 2023 immersion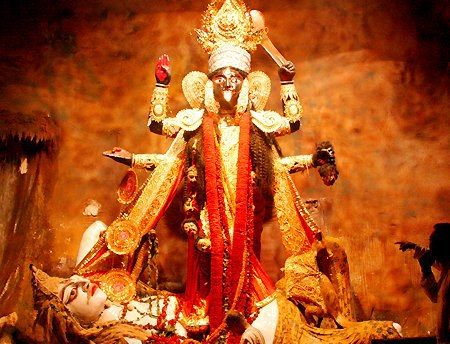 Online Course & Devotional Retreat
Join us for our fall immersion beginning October 2nd and culminating in a live devotional retreat on November 4-5, in Freestone, CA and streaming online.
About the Immersion
Honoring the Divine Mother
The Mother, blue-black as the starry night sky, garlanded with skulls, dressed in a skirt of severed arms, tongue thrust outwards, eyes blazing, holding myriad weapons and a severed head – from whom She is collecting blood in a cup – all while stepping on Lord Shiva…
Who is this Mother? Why is She so revered? How can someone who appears so utterly wrathful, wild, and terrifying be the source of total liberation, pure divinity, and infinite love?


In this immersion program, we will begin by discovering the powerful and mystical teachings encoded in Her startling iconography, taught by world-renowned sacred artist Ekabhumi Ellik and meditation teacher Shivani Hawkins. We will take off our Western glasses and see Her in the light of her ancient and sacred legacy, free from fear and popular misconceptions about Her.

Of all the Hindu goddesses, Kālī remains the most elusive, feared, and misunderstood, even in the lands where her worship originated. And yet, for Her true devotees, She is the most beautiful, most compassionate, and most loving.
Our weeks of online study will culminate in a devotional retreat: a weekend of traditional
sādhanā
(transformative spiritual practice) to directly experience Her presence and blessings.
Retreat participants will go home with a clear path and practices to begin and sustain their relationship to Her on their own.


Our retreat experience will be guided by Naren Schreiner, (resident arcaka of Laguna Beach Kali Mandir & kirtan artist) and Shivani Hawkins (founder of Living Sanskrit).

We will study and learn how to chant Her mantra-s, worship Her through pūjā (ritual invocation) and homa (fire ceremony), offer nāma-sankīrtana (kirtan & bhajan) to Her, and experience Her through the stillness of dhyāna (deep meditation practice). Most of our practices will be held outdoors in the traditional and ancient manner.


If you are curious about or have ever wanted to come closer to Mā, but were not sure where to begin, please join us for this auspicious and sacred journey.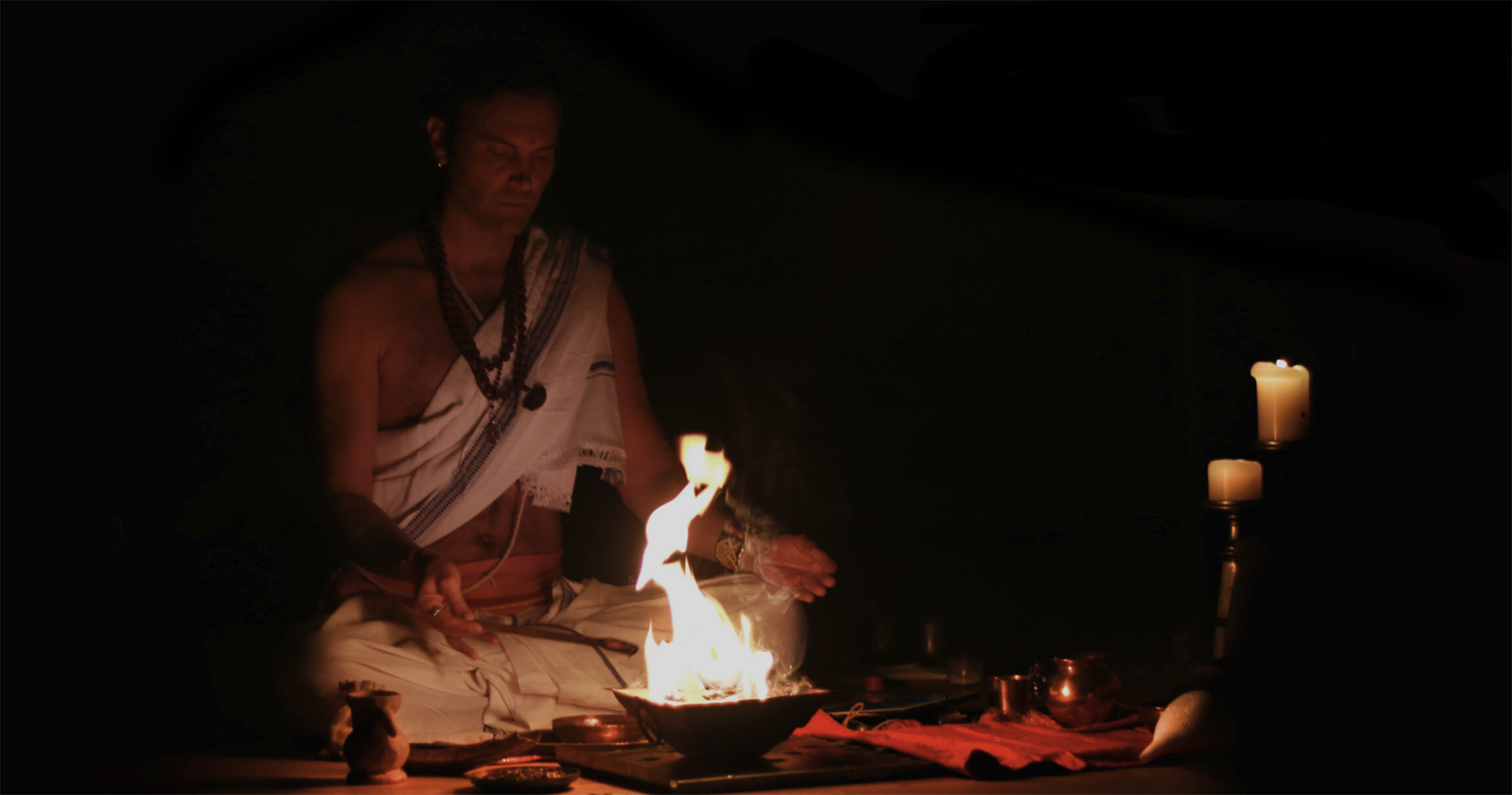 Pūjā & Kīrtan:
Devotional Offerings to the Mother
A very special highlight of the retreat experience will be traditional worship of Dakshina Kali with Naren K. Schreiner, a resident archaka at Kali Mandir in Laguna Beach.
This Kali Puja is conducted in the tradition of the Dakshineswar Kali Temple in India, in accordance with dakshina-marga or the right-handed path of Tantra, in a mood of selfless devotion and the child-mother relationship as exemplified by Sri Ramakrishna.
The ancient sages revealed pūjā as the art and science of invoking and worshiping the living presence of the Divine. It creates a tangible spiritual atmosphere in which each person finds an intimate communion and profound experience with the living Mother. Portions of it will be explained or guided by Naren so that everyone present can feel included in the process of worship.
"Adyashakti is full of play. She is creating, preserving and destroying. Her name is Kali. Kali Herself is Brahman, Brahman Itself is Kali!"— Sri Ramakrishna Paramahamsa

Narenji is also a gifted kirtan artist, and head of Sangita Yoga. He will lead us in offering heart-stirring traditional songs of praise to Mā. Group chanting (kirtan) and devotional singing (bhajan) is a widely practiced sadhana throughout India, and has led many devotees and mystics into ecstatic union with the Divine. Kirtan and bhajan music encompasses the full range of devotional experience – from deep longing to profound tranquility to profound ecstasy.
Narenji will share Bengali mystical songs to Kālī in a form of sacred music called shyāma-sangīta (Songs to the Goddess). Interspersed with guided group chanting (sankirtan), this will be an experience of musical worship that utilizes voice, rhythm and language to dissolve the limiting mental concepts we construct around Divine Mother. It is said that the vibration of sacred music has the power to bring forth spiritual experience, devotion and realization.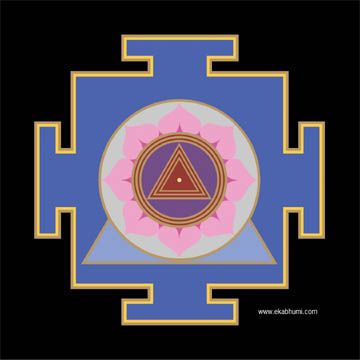 Mantra & Meditation

Kālī Mā is the goddess of time and the liberating power of the Universe. She is the power of pure grace. She has the ability to free us from everything, including the pain of existential suffering and the agony of separation. She is the power of meditation and yoga; She is Lord Śiva's power.
To help the mind focus itself on Mā and to experience Her presence within, we will be learning how to recite traditional mantras and hymns. Shivani Hawkins will be teaching us pronunciation, philosophy, and meaning of the Devī Argalā Stotram, a traditional hymn offered to Mā that contains the full power of reciting the entire Devī Mahātmyām.
As the mind quiets, we will also be practicing meditation, exploring the spaces beyond the discursive mind,
beyond all of our thoughts and limiting constructs, beyond our experience of isolation and separation to enter into Her domain: the space of pure love.
In the Presence of Kālī: Fall 2023 Immersion
$360 LIVE In Person

$270 Online Only
Use coupon code ONLINE2023
\Learnworlds\Codeneurons\Pages\ZoneRenderers\CourseCards
Join Us Live & In Person
At our new center in Freestone, California
Connect Meaningfully
Experience the joy and richness of practicing with a community of sincere students and devoted practitioners, all committed to upholding a sacred, authentic, and loving space.
Delight in Nature
Immerse yourself in the exquisite natural beauty of spring in the Sonoma Coast region, surrounded by ancient redwood trees, grazing animals, colorful wildflowers, the wild Pacific ocean, lush vineyards, and luminous golden sunshine.
Nourish Your Being
Allow yourself to be blessed and nourished at every level by meaningful learning, self-exploration, creative expression, good company, traditional food, devotional practice, and a beautiful sacred environment.
Deepen the Experience
All retreat participants will have access to the online prerequisite course "
Approaching the Mother
" as well as online community discussions and follow-up classes to continue developing your understanding and skills.
Naren K. Schreiner
Naren K. Schreiner has been a disciple of Paramahansa Yogananda (of the Kriya Yoga lineage) for 25 years, including 14 years as a Brahmachari (Hindu monk) in the Self-Realization ashram. After completing his cloistered ashram life, he went to India to train in sacred music.
He has been a pujari (Hindu priest) at the Kali Mandir in Laguna Beach since 2012 and also serves as a spiritual advisor and for several organizations in America and México.
Focusing on worship through ritual, sacred music and sadhana, he travels frequently to teach, inspire and support seekers in the yogic and worship traditions of Sanatana Dharma. Learn more about his work and service at www.nivedanam.com. His sacred music projects are at www.sangitayoga.com.
Shivani Hawkins
A meditation teacher and artist, Shivani is the founder of Living Sanskrit. She has been a student of meditation and yoga since birth, and began teaching in 2001 with the blessings of her guru. She has since led courses and retreats both within and outside the U.S., including a multi-year fellowship teaching meditation at Berkeley Law School.
She is currently managing our physical center in Freestone, California, which shares space with a community coworking center and her artistic studio, Studio Freestone.
Her skill as a teacher is helping make esoteric concepts and ancient practices accessible and alive. As an American born into the tradition, she strives to ensure the teachings land safely and respectfully in non-native contexts.
www.livingsanskrit.com
Ekabhumi Ellik
Ekabhumi is an award-winning poet, author, illustrator, yoga instructor and arts educator with 20 years of international teaching experience. His poetry, prose, and illustrations have been published widely, including his own Bhakti Coloring Book and Shakti Coloring Book, available from Sounds True Press.
A founding faculty member at Living Sanskrit, Ekabhumi is also co-founder of Mystic Art Retreats. His current artwork, available at One Earth Sacred Arts, is based on experiences arising from daily ritual and meditation. He has a unique ability to explain very profound concepts in understandable terms and brings great energy and enthusiasm to all of his teaching.
www.oneearthsacredarts.com
What's Included?
10+ hours of online teaching, including 3 live Q & A sessions with Shivani Hawkins & Ekabhumi Ellik

LIVE In-person or online learning and ritual practice with Shivani Hawkins & Naren Schreiner on November 4-5 from 10am-7pm PST


Community Kālī Pūjā on Saturday, November 4 beginning at 4PM

Community Kirtan on Sunday, November 5 beginning at 4 PM

Online Community Forums & Follow-up Learning Exercises

One-month Living Sanskrit online subscription

10+ hours of online teaching, including 3 live Q & A sessions with Shivani Hawkins & Ekabhumi Ellik
Tuition:
In-Person Both Days: $360

In-Person Saturday or Sunday Only: $240 (use coupon code ONEDAY2023)

Online Only: $270 (use coupon code ONLINE2023)
Tuition Policy:
We offer generous payment plans, scholarships, and work-trade options so all of our students can attend our courses. Please message us at
[email protected]
to apply!



In the words of our students:
The effects from the weekend are still emerging.

So much to say, and yet nothing to say.

I am so grateful to Shivani, Ekabhumi, and Narenji.


You all gave so much, so much.

And although I am so full, I am ravenous for more.


I hold you in my deepest love
and with great respect.
Thank you so much for a wonderful experience on Saturday. There are so many positives that I hesitate to specify and leave things others out, but I wanted to express:

Gratitude for the knowledge and practices you shared in such thoughtful ways. Your experience and joy in practice and your teaching expertise really made this immersion sing! I have a deeper, more nuanced appreciation of Kālī thanks to you all.

Thank you for such a fulfilling and rich time spent together in love and devotion of Mā. I feel incredibly grateful to have had the opportunity to join via livestream all the way from Melbourne, Australia.
Thank you to you all, for sharing so deeply and lovingly.
Jai Mā!
Thanks for your thoughtful management of the livestream and checking in with participants, I really felt included and appreciated the great view.
Thank you also
for a deep puja experience. The moments of bliss were palpable.
I appreciated your discussion of guru and teacher and deference to the wisdom of our own teachers as we prepared to dive in. It was also fascinating to learn about the ways various traditions approach Kālī...

I feel a bit better prepared to gently address any Kālī misperceptions that come my way as a yoga teacher.
Immersion Overview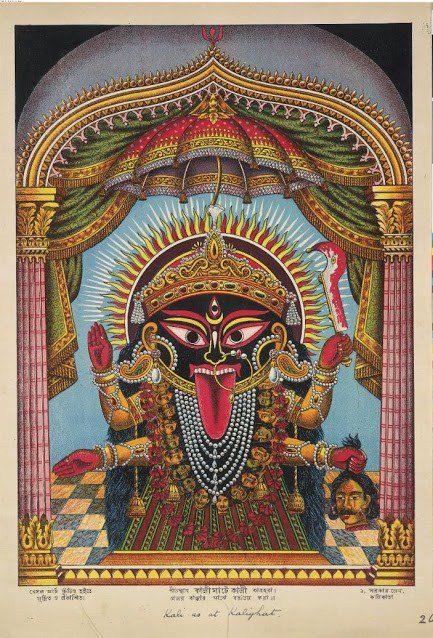 Frequently Asked Questions
Do I need previous meditation training or a specific spiritual background to participate?
You do not need any training at all – we will have options for all skill levels, from newcomer to advanced. You also do not need to have any prior spiritual training or background in any of this to attend. Beginners and curious people are warmly welcome!
I would like to attend, but have children younger than 14.
We have on-site childcare options available for children led by experienced professional childcare providers, for an additional fee. Children are also welcome to attend all pūjās, meals, and kīrtan. Please email us at
[email protected]
if you want to explore this option.
What age do I need to be to enroll?
Anyone 14 years or older is welcome to attend!
I am vegan/vegetarian/gluten-free, will there be food for me?
Yes, all the food will be vegetarian with ample vegan and gluten-free options.
Do you offer refunds? What is your cancellation policy?
Should you be unable to attend, if you let us know at least one week in advance, you may apply the amount as a credit towards future learning events. Or, if you wish, you may also transfer your seat to someone else before the event begins.
Do you provide overnight accommodations?
You are free to stay wherever you prefer and there are many stunning options in the area. Occidental, Sebastopol, and Bodega Bay are the closest locations to Freestone. The nearest and most reasonably-priced hotel is Occidental Lodge, about 5 minutes away. We also have a student forum where you can connect with other students looking to share accommodations or rides. Please contact
[email protected]
if you need assistance with booking housing or locating rides to/from the airport or within the Bay Area.
What COVID-19 precautions are in place for this event?
If you have any symptoms or recent exposures to COVID-19 or other contagious illness, please remain at home. We encourage you to either be vaccinated and/or have negative test results prior to attending.
Our studio has multiple ceiling fans and huge barn doors that open on either side, creating a fully ventilated space.
Mask-wearing will be respected but is not required.
Lunch and teatime will be held outdoors.
I cannot attend, but want to contribute to the scholarship fund.
Thank you for your generosity! You can help someone else attend by contributing
HERE
.
What time do I need to arrive by?
The course starts at 10am; you are welcome to arrive any time after 9:15am to settle in, or explore the grounds and surrounding village.
What if I have other questions?
Please email us any time at
[email protected]
! We are happy to speak to you and answer any other questions you may have.
To participate online, please enter coupon code ONLINE2023.
If you can only attend one day of the in-person retreat, please contact us for a discounted rate.
If you have any questions about this series, or would like to apply for a scholarship or work-trade, please message us at
[email protected]
.